TRACKSIDE – January 2020

Happy 2020 everyone. Snow is on the ground, and I think we are all ready for some short track racing. I'm sure a lot of you will be heading south soon for some warmer temperatures and yes racing. Probably in a short few weeks to the Daytona Beach area. If you are, I'm envious. I'm seeing pics of race cars being built or refreshed and its exciting. Plans being made for the upcoming race season which is very exciting. It's a really nice feeling. I'm sure, this year we are going to see racers coming back after a few years break or changing divisions and ones that are headed in a different direction this year, that we might not see at all or only one or two times. Kills me when we lose cars, but fully understand drivers have to do what they think best for them, and maybe new challenges. I think its going to be a very interesting and exciting year at Delaware Speedway for 2020, one I'm sure that will be very competitive! Lot of different Late Models, that I know of. I'm sure we can expect the same in the other divisions. If anybody has news of drivers from all divisions, please send it along to me at trackside@delawarespeedway.com. Would be great to get it out there to build fan and racer excitement for the upcoming season.
Always looking for storylines for each column, and late last year got a great suggestion from Kris Lawrence, Late Model and Bone Stock driver. He suggested finding and doing a feature on current 2nd and 3rd generation drivers. I was able to go through a few old programs and decided to list the generational drivers. I had no idea there were so many and I'm sure I have missed some. Delaware Speedway, being an older track, has a rich history of drivers and crews. In my humble opinion, no other track in Canada, is close, but I'm sure others would argue. But, how many tracks in Canada can say they have supplied a NASCAR Race Winner (Earl Ross) and a NASCAR Point Champion Crew Chief (Cole Pearn) plus other hugely talented drivers and crews.
Listed below is the list I have compiled so far:
Legend
(GF) Grandfather, (F) Father, (S) Son, (D) Daughter, (GS) Grandson
Current active drivers at Delaware Speedway noted in BOLD
 List 
Dave Lawrence (F), Kris Lawrence(S), Jo Lawrence(S)
Russ Urlin(F), Jon Urlin(S)
Manny Demelo(F), Justin Demelo(S)
Harvey Lennox(F), Rick Lennox(S)
Bill Rowse(F), Bill Rowse Jr(S)
Ron Lindsay(F), Scott Lindsay(S)
Vic Robblee (GF), Steve Robblee(F), Matt Robblee (S & GS)
Ron Sheridan(F), Jake Sheridan(S)
Stan Adams(F), Piper Adams(S)
Brad Jacques(F), Terry Jacques(S)
Manny Ferreira(F), Andrew Ferreira(S)
Wayne Pilkey(F), Samantha Pilkey(D)
Grant Manning(GF), Duane Manning(F), Lucas Manning(S)
Gary Zagorodny (F), Tom Zagorodny(S)
Randy Thompson(F), Lonny Thompson(S)
Steve Aubertin(F), Cooper Aubertin(S)
Lou Fucile(F), Shawn Fucile(S)
Mike Howard(F), Cassie Howard(D)
Dion Verhoeven(F), Brandon Verhoeven(S)
Jay Christie(F), D.J. Christie(S)
Mike Hrynuik(F), Mike Hrynuik Jr(S)
Ron Pearn(F), Cole Pearn(S)
Dave Mathers(F), Paul Mathers(S)
Jack Greedy(F), John Greedy(S)
Warren Coniam(F), Ryan Coniam(S)
Rick Coburn(F), Cody Coburn(S)
Dave Hosie(GF), David McCullough (GS), Derek McCullough(GS)
TIDBITS
-Former Street Stock driver Kevin Delong #17 will be returning to the Speedway, in the Late Model Division, with former Barrie area racer Terry Swan as car owner
–APC regular Patrick Freel #18, will be running full season at Delaware Speedway in 2020 Late Model
-Jamie Grover #33 Late Model will be running Delaware in 2020 as much as he can
-Bill Brekelmens, former V8 Stock, moving up to Super Stock in the #07
-Jamie Klumper #07, top runner in the Super Stock division, will move up to the Late Models in 2020, for a partial run. The car is the former Jay Doerr #43 from a few years ago.
-Rob Windis #29, in a former Dave McCullough Super Stock this year
-Bone Stock driver Shane Gibson #69 moving up to the V8 class this year
-Bob Miller #74 Late Model, returns after a year's absence with a new Late Model
-multi time Truck Champion Tom Zagorodny #77, moving to the Late Model division in 2020
MEET THE DRIVER – STEVE ARRAND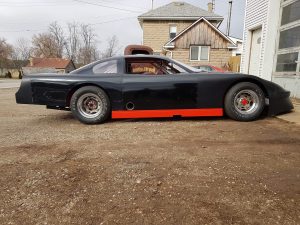 Steve Arrand, former top runner in the V8 Class, will be running in the Late Model (picture above) division at Delaware in 2020.
Sponsors: Transport N Service, Arrand Insurance Solutions, Steelhead Food Co., Pine Valley Minute Lube, Pennzoil, Front Street Heat…. Canada's Hot Sauce, After the Lounge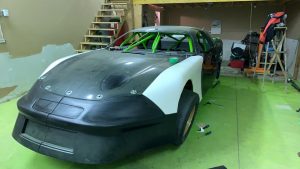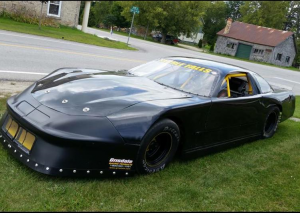 Kevin Delong                                                                                    Bob Miller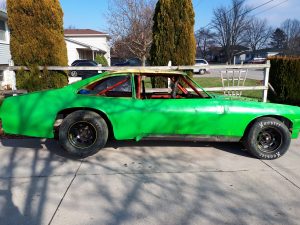 Jamie Grover                                                                            Shane Gibson 
REMINDER – DRIVER REGISTRATION: 2019 PRICES END JANUARY 31st. SAVE ON 2020 PRICING, REGISTER THIS WEEKEND. 
 Don't Miss your opportunity to still get the Inaugural Delaware Speedway Calendars
Delaware Speedway 2020 Inaugural Calendars featuring the drivers you voted for.   These can be ordered online at diane@delawarespeedway.com for $10. Get your orders in while they last!
See you in February as Trackside is now on a monthly publication during the off-season months.        Until next issue, Bob, Steve
Any comment, suggestions, news, topics, welcome. Please feel free to contact me at trackside@DelawareSpeedway.com