TRACKSIDE – December 2019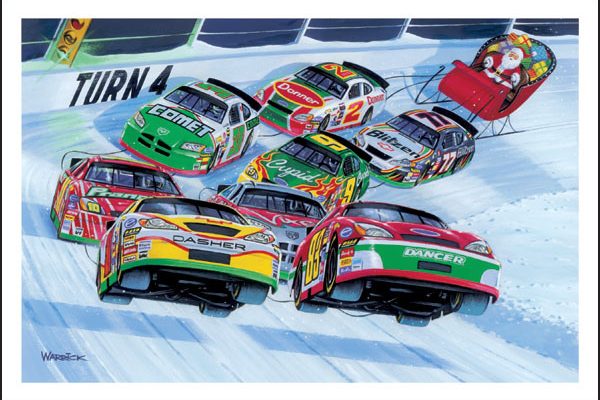 Well, here we are, almost the end of 2019.   The Holiday Season is upon us. Where did 2019 go? It just seems like yesterday that we were all in the pits for the first practice day. Many a great race has gone by since then. It was a super year. Certainly not without its controversies and arguments! But as usual, we all made it through. Some drivers had some pretty nasty wrecks which is always sad to see.
A tentative 2020 Schedule has been posted. Major changes with the race night moving to Saturday night. Pros & Cons from everybody I'm sure. I think it might just work out for most teams. Anybody have any comments on this? Send them along to trackside@delawarespeedway.com. I would really like to hear how drivers feel about this.   As I say, I think it will be good.
Also, I would love to hear what all the Competitors have planned for 2020. Any new drivers, cars, etc. Any cars getting major upgrades? Please pass anything along so we can keep interest in the winter months on the Speedway and the Competitors.
From what I have seen so far, there are at least 5 new Late Models joining the ranks.   Not sure on the other divisions yet. Also hoping to see more and more of the new Five Star Gen 6 Bodies in 2020. They look so good!
Any pics of your race vehicles would be greatly appreciated. As I say, I'm just trying to keep fan interest high all winter.
*On that note, I would like to sincerely thank every Competitor that helped us out with information, pictures, answering questions, etc, this past year. You have no idea how much it is appreciated. This is a new venture for me, kind of pushing me out of my comfort zone. I love writing the column, and hopefully it helps the Track, Fans and especially the Competitors.   Big Thank You!
If you have any ideas on story lines or what you might wish to see in future columns, please let me know. I recently received a great suggestion from driver, Kris Lawrence on a storyline and I think it will be a good one in early 2020.
Here we have some memorable moments from 2019.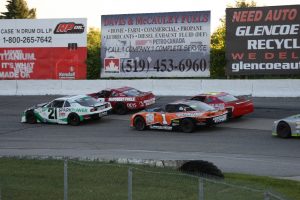 The Fearsome Foursome!!                                       Controversial Combined Features – Totally a Fan Favorite though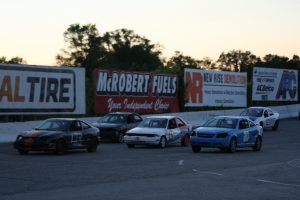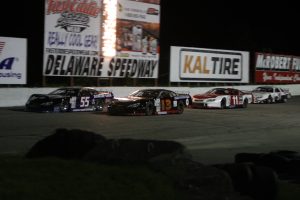 Bone Stocks just being Bone Stocks – always fun        Upsurge in the Late Model Car count – Fantastic to see                    
TIDBITS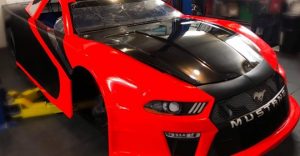 Darrell Lake's beautiful new Gen 6 Mustang Bodied Racecar – Heading back to Delaware – Welcome back!                                                                           
Have a Happy and Safe Holiday Season and a great 2020 to all.
*LAST MINUTE CHRISTMAS GIFT*
Don't Miss your opportunity to still get the Inaugural Delaware Speedway Calendars
Delaware Speedway 2020 Inaugural Calendars featuring the drivers you voted for.   These can be ordered online at diane@delawarespeedway.com for $10. Get your orders in while they last! A Great Christmas gift idea for that special race fan!
See you in January as Trackside is now on a monthly publication during the off-season months.  Until next issue, Bob, Steve
Any comment, suggestions, news, topics, welcome. Please feel free to contact me at trackside@DelawareSpeedway.com