Trackside Column- June 11, 2019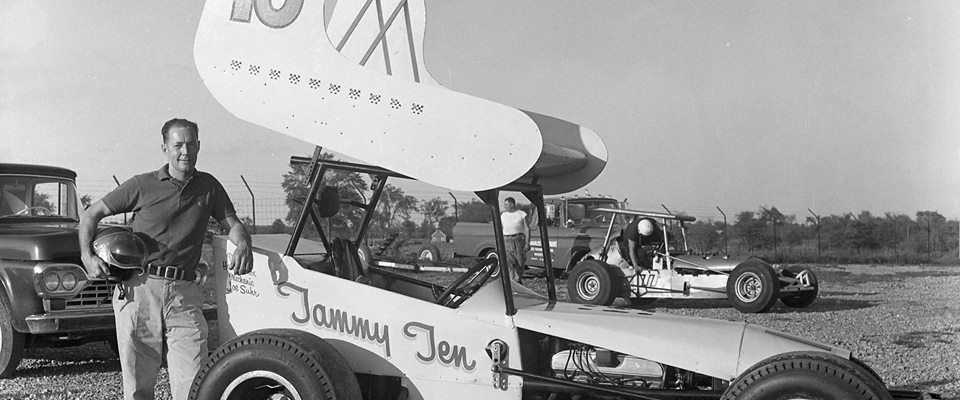 What a great night for racing last Friday night! Weather was just perfect, sunshine, warmth, not a threat of rain. Not sure what somebody had to sacrifice to appease Mother Nature (and I don't really need to know), but it worked for last week. It was defintly a wild night of racing.
This upcoming weekend is one of the biggest shows for Delaware Speedway, this year!
Remember, the show is on Saturday, June 15th. On the racing program, there will be the ISMA Supermodifieds for their first of two races this year at Delaware. This is also the ISMA Series opener for 2019. If you have never seen, the Supermodifieds in action, you need to come to the track this Saturday night. Arguably, they are fastest short track race cars anywhere.!
Additionally, our own Case 'N Drum Late Models Presented by MRE are racing for 50 laps. Look for a large field of cars to attempt the 50 lapper, with possibly some surprise entries. That's not all, the ever popular OSCAAR Modifieds are also returning after a couple of years absence. They have had great car counts and exciting shows so far in 2019. Check the Delaware Speedway Website for advanced tickets and information.
The ISMA Supermodified show at Delaware, this week is the Harvey Lennox Memorial race, honouring the great Harvey Lennox. Famous for his many years as driver of Jerry Kernohan's Tammy 10, in the early years and my own personal favorite since I started to go to the race track with my parents. Harvey and Donna, his wife, were friends of my parents, so it was a natural that I chose him. Of course, it didn't hurt, he won a lot of races also!
Delaware Speedway was a supermodified gathering ground for many, many years in the 1960s, through the 1970's with cars coming every Friday night, from Ontario, Michigan, Ohio and New York. Supermodifieds were more ingenuity, than store bought parts. Now they are a "little" more expensive, more store-bought parts, but still just as fascinating to watch and quicker than ever.
This weekend should be one of the best of the year.
Wild racing last Friday, with some banging and beating and just tight, tight racing. Unfortunatly, some seriously wrecked racecars, but no injuries, which was great news.
MEET THE DRIVER – Matt Robblee #51, Case 'N Drum Late Models Presented by MRE
HOMETOWN: Cambridge ON
OCCUPATION: Engineering Technician
YEARS IN RACING: 19
IN CURRENT DIVISION: Late Model
MOST MEMORABLE RACING MOMENT TO DATE: LM feature winner – July 22, 2011
FAVORITE DRIVER OR HERO: Dick Trickle, Ron Sheridan, Steve Robblee.
GOAL FOR 2019: Learn more about the new car and be competitive. Having a top-five car is going to be a huge accomplishment for any LM team this year. RACECAR
OWNER: Matt & Steve Robblee
CHASSIS / YEAR ORIGINALLY BUILT: McColl / Exact year unknown (2010 appx)
IF NOT NEW, DO YOU KNOW CARS ORIGINAL HERITAGE: Car was originally built for Jamie Ramsay and has been driven by Jamie Cox (won Delaware Championship with car), David Reutimann (Summer Showdown) and Shae Gemmell (won APC Rookie of the Year) – Car has had significant updates over the years to keep current with changing rulebooks. With the exception of not being a Straight-Rail car, it has the best-of-the-best equipment and technology, with the overall goal being a straight-rail conversion in the future.
TIDBITS
            -rumour has it Cole Powell will be behind the wheel of the Rob Windis #29, (former Powell car) for awhile. Thanks for the tip P.B.
            -heard also a former Delaware Champion in another class, might be making his return this Saturday in a Pro Late Model for the first time at Delaware Speedway.
            -has already been announced D.J. Kennington, will return to Delaware in a Pro Late Model from Wight Motorsports
            -after a bad crash last week in the Transaxle Super Stock Feature, Gary Zwygers #93, is back at McColl Racing Enterprises for extensive repairs. Gary mentioned he fared better than the car, which is great news for Gary and costly from a car repair perspective.
            -another car that had extensive damage in the Transaxle Super Stock Feature, was the #51 of Derek Moesker. Faired a little better than #93, but still both fender panels, rad, fan hood, bumper and crash bars have to be replaced.
            -really great to see the #56 of Darren Thirkettle back at the Speedway. Looks like a new car for Darren and a great top 10 finish in both super Stock Features
-veteran Manual Ferriera #8, back in Super Stock in 2019. Great addition to the class. Looks like the previous 56 car of the Darren Thirkettle…..hhhmmmm
-strong runs by Trevor Collver in his #1 Super Stock and Chris Medlinger #75 Bone Stock in their respective Features
-congrats go out to Jacob Campbell in his #44 super quick Truck. Great run in the feature with fourth overall and first truck.
Don't forget, this Saturday, June 15th, Delaware Speedway hosts ISMA (International Supermodifed Association) for 75 laps, OSCAAR Modifeds and our own Case 'N Drum Late Models Presented by MRE for 50 laps. Check the Delaware Speedway website for details and tickets.      
 *DELAWARE SPEEDWAY would really like to thank all fans and racers for using the Recycle Bins and Waste Bins around the speedway. The usage is much higher and greatly appreciated. Helps keep our Track looking clean and great place to experience Stock Car Racing Entertainment. Delaware fans are the best!
* SUMMER CONTEST…….starting soon!
The London Firefighters have nothing on our Delaware Drivers. Vote for your favourite Delaware registered driver who will be on our 2020 Delaware Calendar.  During the months of July and August, every person entering the track will be given a ballot to complete and drop off at the souvenir booth.  At the end of August, the votes will be tallied and the top 12 drivers will be featured each month in our inaugural DELAWARE SPEEDWAY CALENDAR.  The calendar will be unveiled at our banquet in October.  Orders will be taken in advance to ensure you have one….and order some for Christmas gifts. Don't forget to vote….it could be the one that puts your favourite driver in the calendar!
Until next issue, Bob, Steve
Any comment, suggestions, news, topic's, welcome. Please feel free to contact me at trackside@DelawareSpeedway.com