Trackside Column – Issue 6

Coming up this weekend is the London Speed & Custom Car Show at the Western Fairgrounds, on March 23 & 24. Hopefully you will all find time to visit the show. In this week's column we look at 2 drivers that are moving up into new divisions this year at Delaware Speedway for 2019. Both have done well in their divisions last year. They are Ryan Dyson in the DEMAR AGGREGATES Truck Series and Jeremy Taggart in the CASE N DRUM Presented by MRE Late Models.
Here's a note from Ryan Dyson,
"I am extremely excited to be moving up the ranks at Delaware Speedway", noted Ryan Dyson when asked about his 2019 plans. "Last year we got our feet wet after sitting in the stands for our whole lives and working in the industry for about 5 years. We felt the Bone Stock division was a cost-effective way to enter racing with a goal of moving up as we felt comfortable. We acquired a truck chassis and built a truck basically from the ground up and we will be running the full schedule in 2019."
When asked about the goals for 2019 Dyson added: "we have been fortunate enough to acquire some big-name partners for the season and we're excited to build great relationships. With backing from APC Auto Parts Centres, MacMaster Chevrolet Buick GMC, Epic Racewear, Black Fly Beverage Co., the Children's Health Foundation, WIX Filters, and many others, our goal is to go after the rookie of the year title and finish every race. The truck series is awesome and was always a favourite, so naturally it made sense for the JRD Motorsports team to take the step into the division with hopes of others following our steps."
Ryan Dyson and his JRD Motorsports #28 team will compete full-time in the DEMAR AGGREGATES TRUCK SERIES in 2019. Their finished scheme will be unveiled at the Speed & Custom Car Show at the Western Fair this weekend, March 23rd & 24th.
Ryan's sponsors for the 2019 season are: APC Auto Parts Centres, CANUSA Automotive Warehousing Inc., MacMaster Chevrolet Buick GMC, Epic Racewear, Black Fly Beverage Co., Children's Health Foundation, Mister Transmission Exeter Road London, London Drive Systems, Puckstoppers Goaltending Schools, ourExpression Studio, WIX Filters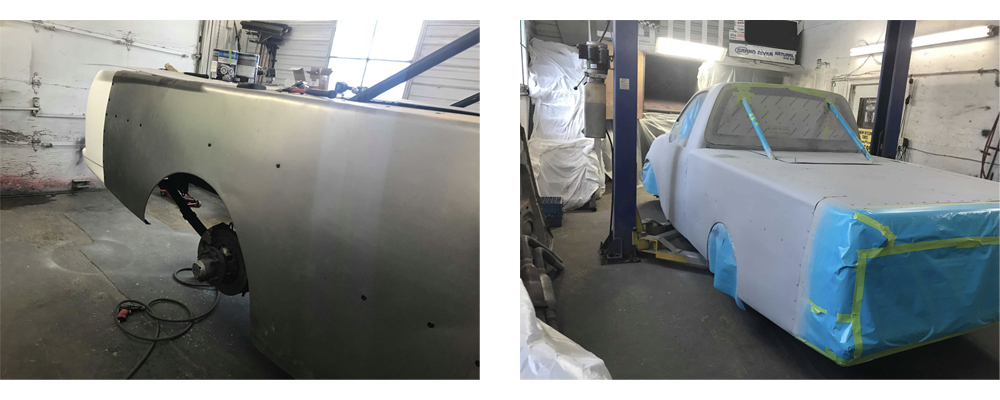 In a chat recently with Jeremy Taggart,
So why the big jump to LM?
"It's been a dream of mine I'm sure like any other racers out there advancing and having the opportunity to run one of the best classes in Ontario, and that just so happened when a good friend asked me to drive his car this year for him"
Plans for the year are to run full time Delaware Speedway learn as much as we can with set up and building a team that works well together with this new car. Will be running for Rookie of the Year in the Case 'N Drum Oil Presented by MRE Late Models"
"Car was bought last year. It last ran as a Flamboro LM by Dave Osborne. We hope to take the car to a couple other tracks as long as car/driver are doing well and funds are there"
The V8 stock?
"It was a very hard decision to sell the car as it was the best car, I think I've ever had. To put 110% into the Late Model, it was not fair to the class to leave the car just sitting in the shop. It was sold to a team that I would bet on being a contender week in and out"
"We will be running the #4 this year as #11 was already taken but we figure: New class, new car, new paint scheme, new number.
Fingers crossed we will be a team to contend for rookie of the year if we can keep the car clean and consistently good things will happen"
"Special thanks to my car owner Bill McDonald, and to my crew; Rob, Mark, Shayne, Blair, Michelle, my beautiful girlfriend"
Jeremy's sponsors for 2019 are: Landshark Drilling, Fastenal, Daags Tires, Mister Transmission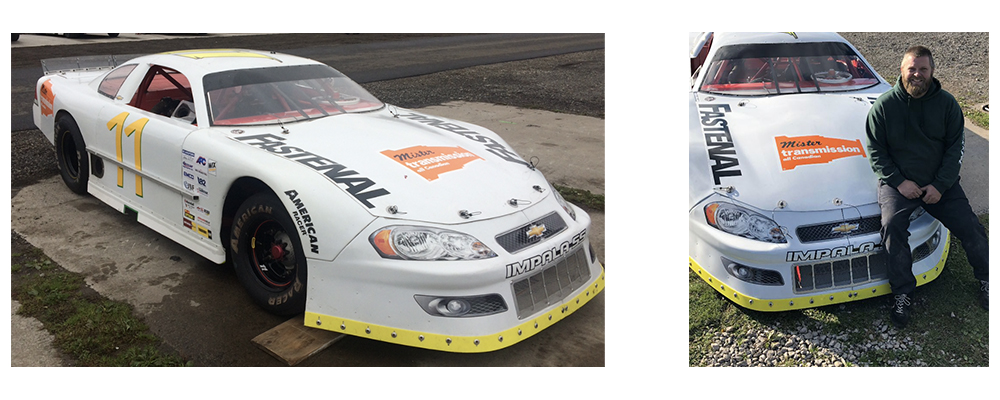 These are two drivers to follow closely in 2019, in the DEMAR AGGREGATES Truck Series, Ryan Dyson and Jeremy Taggart in the  Case 'N Drum Oil Presented by MRE Late Model Division the 2019 season
Tidbits:
Trackside reporters are everywhere! Here they are chatting in Phoenix with a world-renowned Delaware Speedway alumni. Congrats Cole Pearn on your tremendous success.
Don't forget to order your 2019 Delaware Speedway Seasons Passes by contacting Russ Urlin at the Track.
Any new sponsors looking for opportunities, please contact the individual teams or Delaware Speedway. You can also contact this column and I will more than happy to pass along your request.
Drivers or owners, send in your pictures or any news of your 2019 race cars that we can share with the readers as we look to ramp up for the 2019 exciting and action packed season, in whatever state they are in to Bob at trackside@DelawareSpeedway.com
Looking forward to including them in future publishing of the columns. Until next issue, Bob, Steve
Any comment, suggestions, news, topic's, welcome. Please feel free to contact me at