Doxtator Property Maintenance Welcomed to V8 Stocks
Delaware Speedway is excited to welcome Doxtator Property Maintenance as the title sponsor of the V8 Stocks for the 2018 season. The V8 Stock Series has been running for a handful of years after it was transformed from the Enduro Series into the weekly division that battles on Friday nights.
Doxtator Property Maintenance strives to provide quality and professional services to all their customers at fair and reasonable prices. They go the extra mile for their clients treating them with care. Doxtator Property Maintenance serves the lawn and landscape maintenance and snow and ice management industries providing commercial, residential and institutional services.
The brand is currently involved in racing at Delaware Speedway as a sponsor on Gary Adriaensen's #55 Chevrolet Camaro Super Stock, entering their second year of partnership.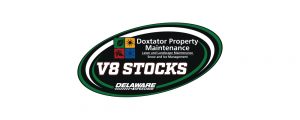 Delaware Speedway welcomes Doxtator Property Maintenance to its continuously growing list of partners, and is excited for the company to stand beside what is now a full roster of division sponsors that includes: Case 'N Drum Oil/McColl Racing Enterprises (Late Models), TransAxle (Super Stocks), Demar Aggregates (Trucks), Discounted Autoparts Depot & Supply (Bone Stocks), and Krown Rust Control (Junior Racing League).